The Priory of the Roches Saint Paul
Castles of the Loire Valley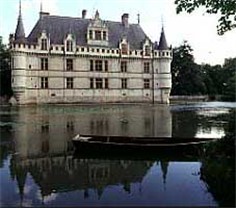 Azay-le-Rideau: With it big moat, is a masterpiece of the first French Renaissance.
Chaumont: Château fortress, finished in the XVIII,
on the banks of the Loire.

Chenonceau: The most beautiful château of the French Renaissance. After Versailles, it's the most visited chateau in France.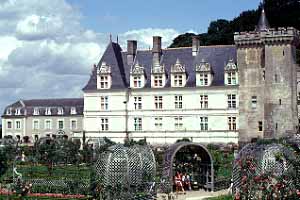 Villandry: And its magnificent gardens...
Rigny-Ussée: The lovely castle of the "Sleeping Beauty".

Amboise: Where the famous Italian painter
Leonardo da Vinci spent his last year.
Chambord: The biggest French château, built at Francois I's orders.

Chinon: And its medieval town.
A château full of history, Charles VII, Jeanne D'Arc.
Without forget the famous Abbey of Fontevraud with its shows. Saumur, it castle, it national equitation school .
Angers, it castle and its tapestries....etc.